Crank up your engines and get ready! On September 8th & 9th, Eureka Springs will host the 47th Annual Antique Auto Festival — located at the Great Passion Play @ 935 Passion Play Road.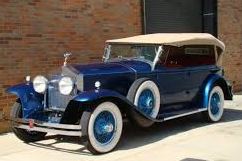 Saturday
 morning at 
9am
, judges will view all of the cars that have entered and pick this year's winner!  This is a great time to visit the Great Passion Play grounds and see all of the antique cars up close.    After the awards ceremony at 
3pm
, there will be a parade  thru downtown of all of the cars at 
4pm
 —  the parade will start at the Passion Play grounds and go thru Downtown. Click
here
for the official website.
Immediately following the parade, there will be a re-enactment of the unsuccessful 1922 Bank Robbery on Downtown Spring Street. This is a really cool story. Everyone can line Spring Street to watch this event.   The bad guys will be chased by the good guys and it will be quite enjoyable to watch!   During the parade, the folks re-enacting the bank robbery will be all around in the crowd — don't be alarmed when you see the action happening! If you want a spoiler…. click
here
for the story.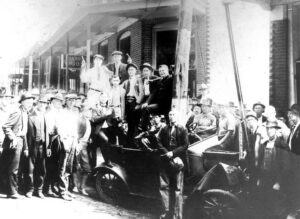 We are excited to attend our first Eureka Springs Antique Auto Festival and Re-enactment of the 1922 Bank Robery.  It will be cool to see all of the antique cars and even get in with the mob to help catch the bank robbers!
If you are looking for a great place to stay for the weekend, we would love to have you stay at The Woods Cabins!
See you soon,
  Deb